Services
EXCELLENCE SINCE 2008
In need of services?
WE CAN HELP
Annadelle Spotless offers a wide range of general services, including cleaning and maintenance services for your space. Please explore our website to see how our expertise can help make your life easier. The sky's the limit!
Here is how it actually works
What clients have to say
Our legal offices are located in Mid-Town New York on Madison Ave. Gregory Victorin. The Owner of Annadelle Spotless Cleaning Services, has been providing our Firm with excellent professional cleaning and office maintenance services for the past six years.
Gregory is always eager to offer valuable solution when confronted with unusual or demanding maintenance requirements and always meets our needs in very timely manner. He is very reasonable and reliable service provider who is well-liked by our management and staff.
I highly recommend Mr. Victorin for his ability to provide high quality professional and maintenance services on a consistent basis!
Our company has been using Annadelle for over a year and we're extremely satisfied with their services. Their responsibilities have included office cleaning and maintenance, preventative extermination, and routine repairs.
We find the Annadelle team to be exceptionally hardworking, dedicated, reliable, and professional. They brought an outstanding level of professionalism to the job.
Annadelle Spotless Cleaning Services came recommended from a colleague that uses the services on a regular basis. They were described as being able to do it all who perfect for our needs. As a company that hosts many onsite client meetings and events, we need work done quickly and done well.
The first job was quoted on a Friday; they came in on a Saturday, painted a few conference rooms and re-aligned our modular carpet squares (it's been over a year and they have yet to shift in the slightest) and on Monday morning everything looked a brighter and better.
We've been calling Annadelle since October 2009 and couldn't recommend them more.
Thank you, Annadelle Spotless! When I moved into my new apartment, I needed to hang artwork, dividers, curtains, and kitchen storage but couldn't do it all myself. Thankfully, Annadelle Spotless was there to help me get the installations done right. Gregory was so helpful that when we realized we were missing a part to complete the work, he even drove me to the store to pick it up. This hardworking company goes above and beyond when you need any type of household help and I would gladly employ them again.
I've known Gregory for almost 20 years and find him quite exceptional in all that he does. He's a hard working individual and a true family man who puts others before himself. He believes in a job well done and people trust him to do the job. I've personally witnessed his accomplishments and am willing to recommend him to anyone in need of his talents.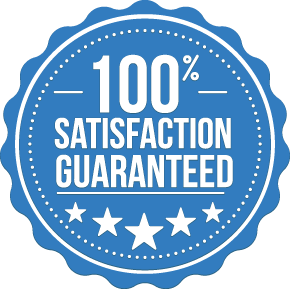 Money Back Guaranteed
We want to make sure every customer is completely happy with their cleaning. That's why we offer a Re-Cleaning Guarantee. If you are ever dissatisfied with your cleaning, all you have to do is let your Sportless office know within 24 hours of your service, and we'll re-clean at no additional charge.
+1 (908) 241-5050
New York and the TriState Area.
Email: contact@annadellespotless.com
Skype: annadellespotless_now
Haitian children through education.